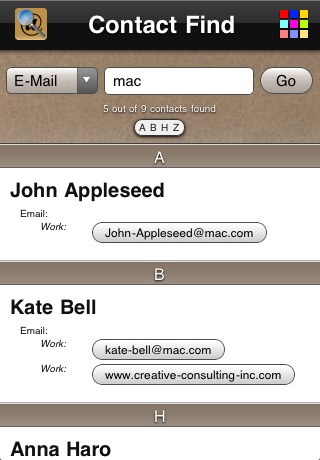 I uploaded a new version of
Contact Find
to Apple which should be available in the
App Store
soon. It fixes the crashes which a few users experienced on application startup. Thanks for your patience.
In addition (as you can see in the screenshot) I increased the fonts in the search box a little bit to make it easier to use.
Now I work on the next version which will remove the long delay of the startup phase. The import of the contacts will only have to be done once and then it will be cached. I still have a few seats left for a beta test, please let me know if you want to take part.