Update:
Finally fixed in version 1.0.13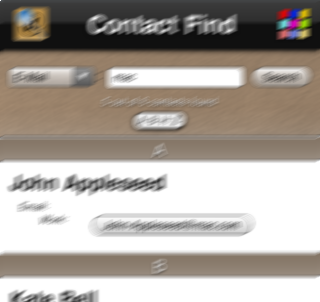 I'm sorry for the inconvenience. I get a few reports that my new
Contact Find
application crashes on some iPhones in the startup phase. A new version (1.0.1) which fixes the bug has already been
submitted to the Apple App Store
and should be available soon.
What caused the problem? The application crashes if there are special characters (quotes, double quotes, new lines, tabulators) in an
email
or
phone
field of a contact (all other fields including notes are fine). Actually these characters don't belong in these fields but they might have been imported from your desktop address book.